Article Image
Article Image
read
Hot off the heels of an exciting dive into a whole new level of travel activity in 2018, 2019 started off even busier!
While 2018 was a busy one at nearly 60 flights covering 80,000 miles, and 3 trips to Japan… 2019 saw me top that all time record with close to 70 flights, and 97,000 actual-miles (though I earned a whopping 140k qualification miles with Delta towards my Medallion status, and even more than that in redeemable miles!)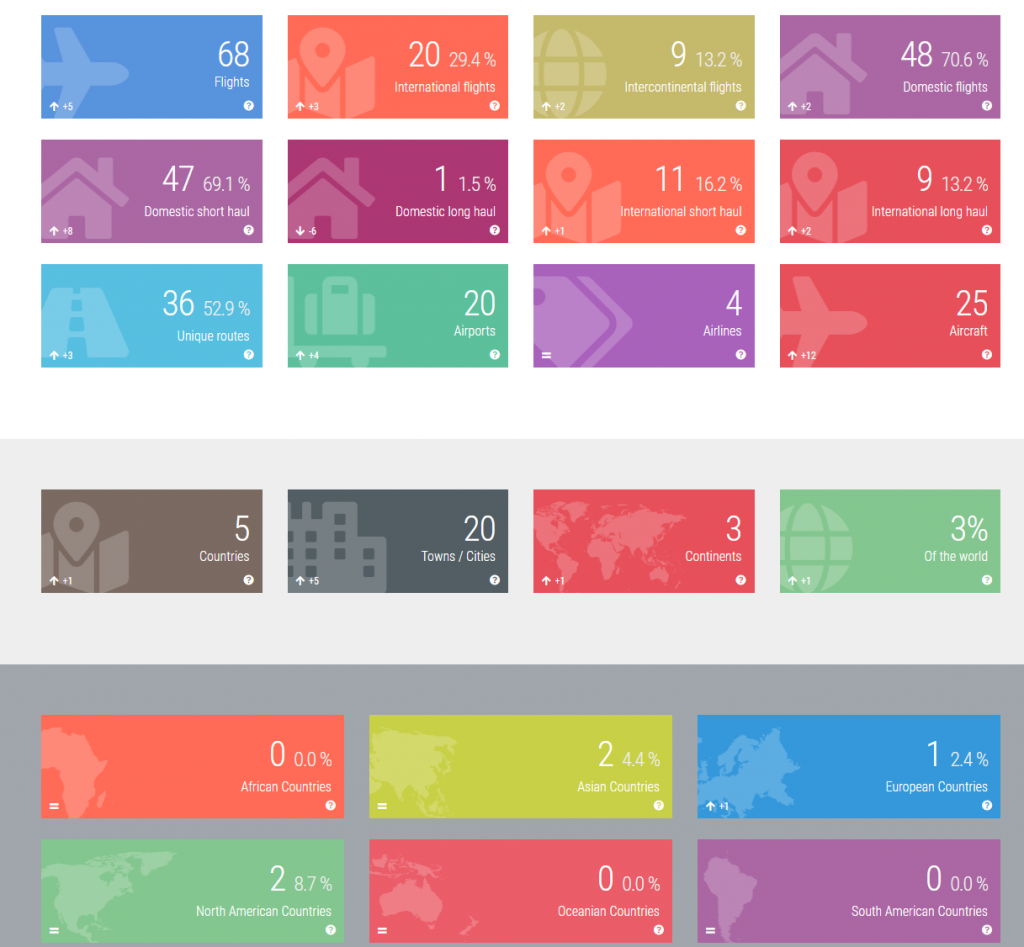 Here's some of the notable numbers for folks who like stats:
70 flights (around 60 Work related)
97k Miles
10 days and 11 hours in a plane… or 251 hours total!
20 different airports/cities
5 countries (America, Canada, Japan, South Korea, and The U.K.)
25 different aircraft types… (which, when you reduce variants down to base-models and ignore some obscure regional planes, it covers just about every plane in domestic commercial aviation!)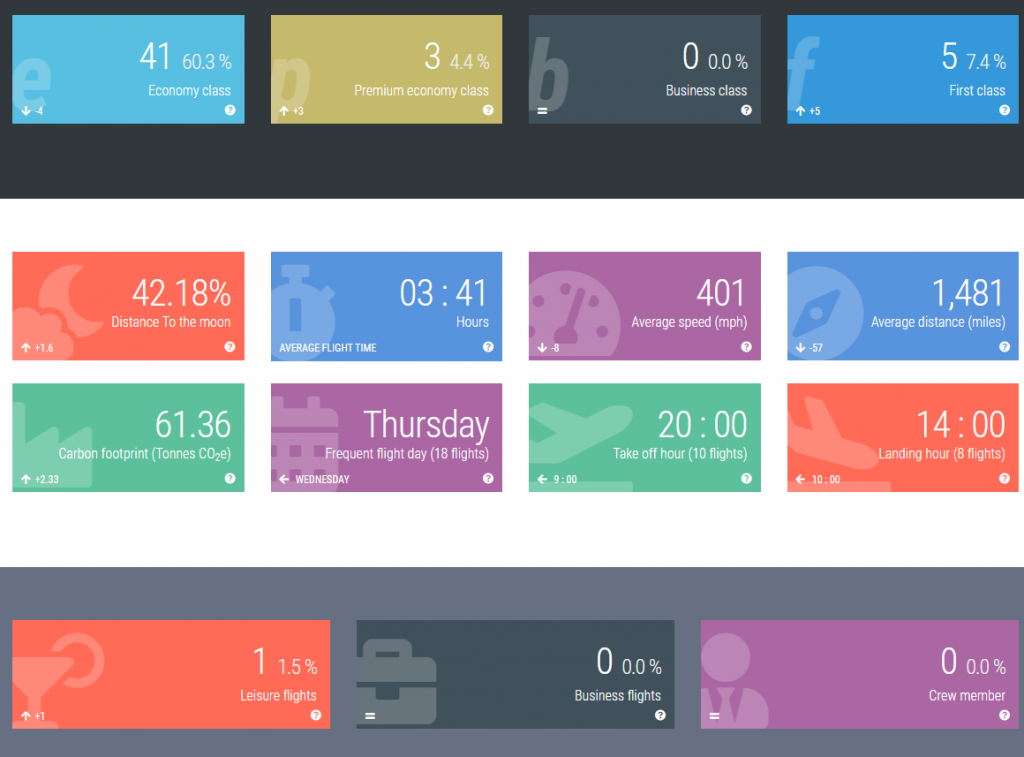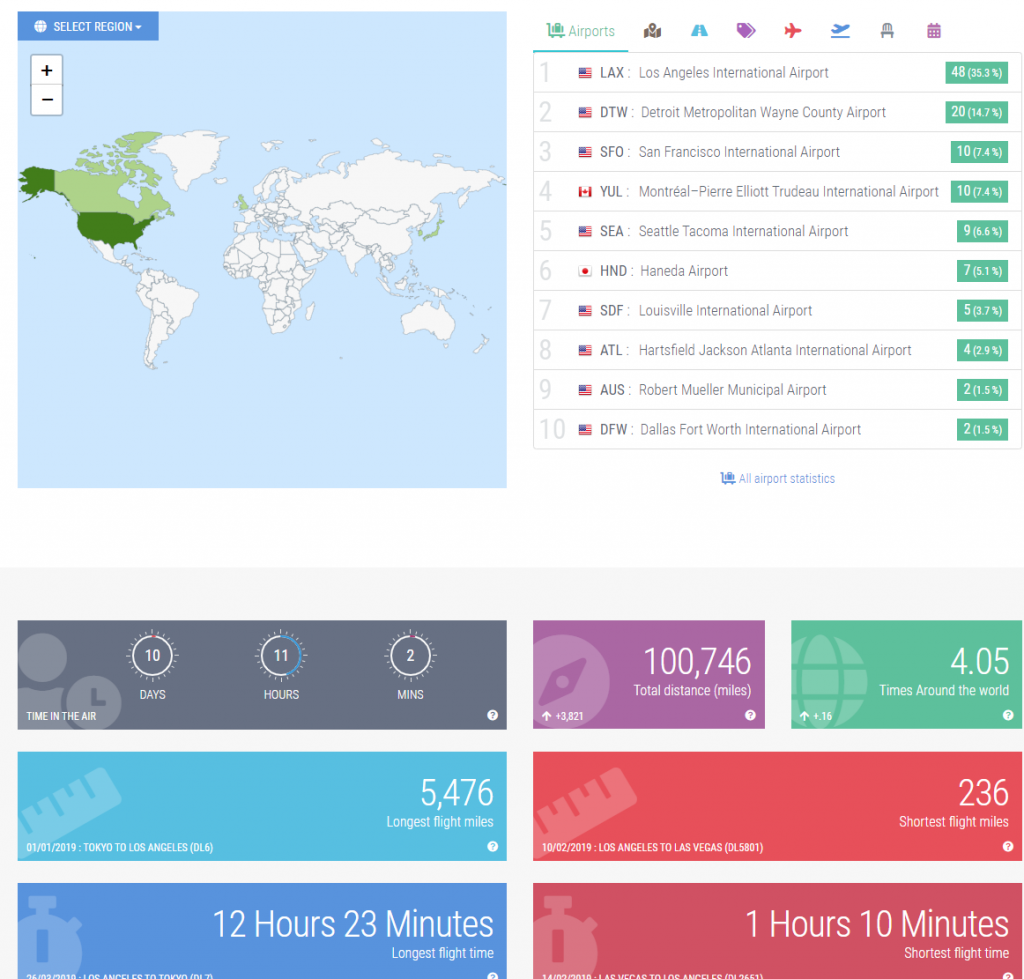 There was a bit of a summer gap, so ultimately the travel was not that much higher than 2018 as I originally imagined, but it was still quite a lot, and there were some REAL gauntlets in there at times. (I'm looking at you, mid October to December 6th, where I only spent 8 days at home!)
Most importantly though, this crazy year pushed me above the ever important 125,000 mile threshold with Delta which means I got the most important email of all on December 31st when I flew back to LA from Japan: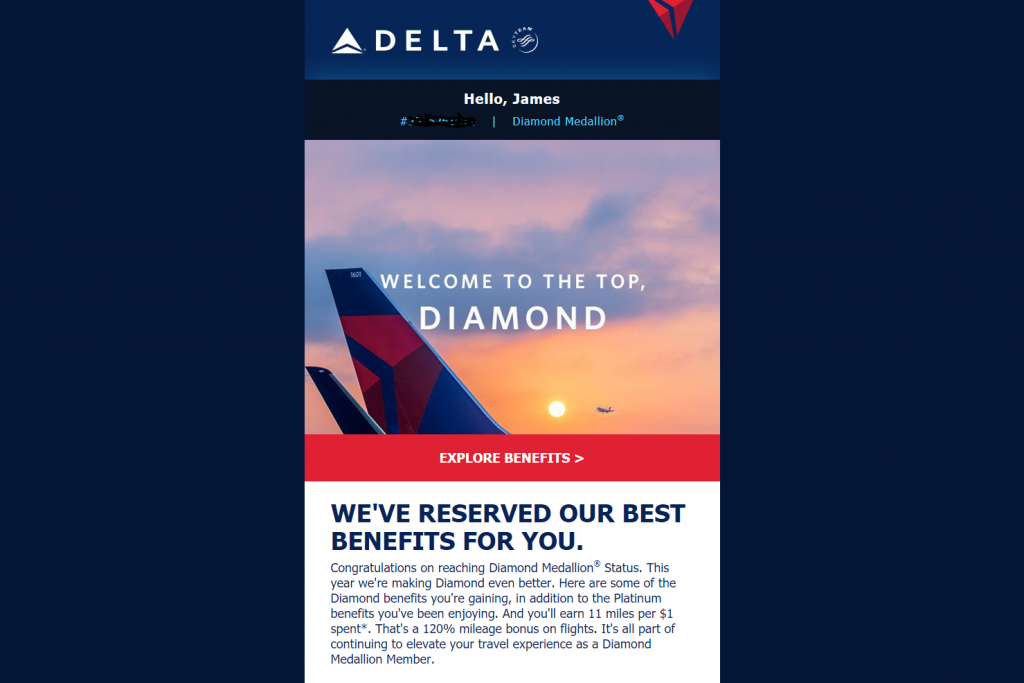 Not gonna lie… feels good. 😉
That said, it WAS exhausting. I got a lot of people commenting on my travel posts about how envious they were of my travel and ability to do so… but the reality is, it's not all fun. I love my job, I love the opportunities and experience all that travel opens up, but at the end of the day I am an introvert, and sometimes just want to sit in my own home in sweat pants playing video games and reading and 3D printing and pretending the outside world doesn't exist.. and the longer I go without doing that the more stressed I feel, no matter how exciting the experience are. Still… it's an exciting time to be me.