Article Image
Article Image
read
Wow. 2018 was quite the year for travel. I knew going into this new job that it was going to be *very* travel heavy, that was part of the plan. That said, this year I think I flew about as much as the previous 4 or 5… and I actually ended up lighter on the travel than was initially planned for a variety of reasons. (Having Victoria living in Japan and visiting her regularly definitely impacted it as well!)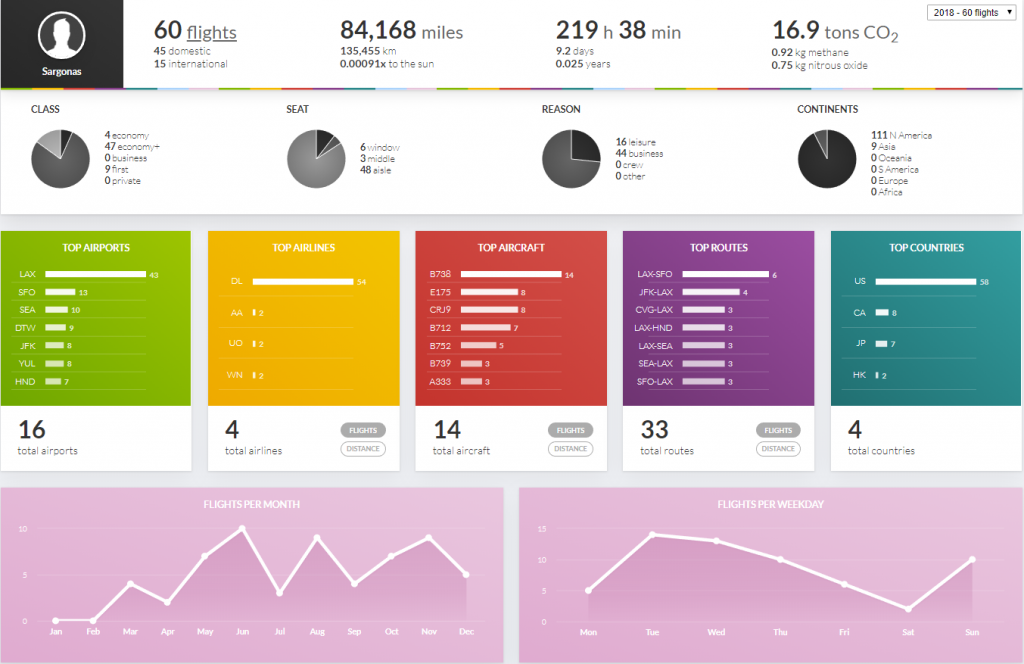 So where do we stand? Well, here's some of the notables:
60 Flights (44 Work related)
84k Miles
220 hours in a plane.
16 Airports
4 Countries
14 Different Aircraft types
Quite the year.. and this was with only working for Genvid as of May 1st. Next year is definitely going to be even more crazy, and is already shaping up to be double this years at a minimum!
…. Thank god for the Delta Sky Club and Diamond Medallion… it's what changes this from being miserable to quite unobtrusively pleasant.